Celtic Engagement Rings: 'JULIE ANNE'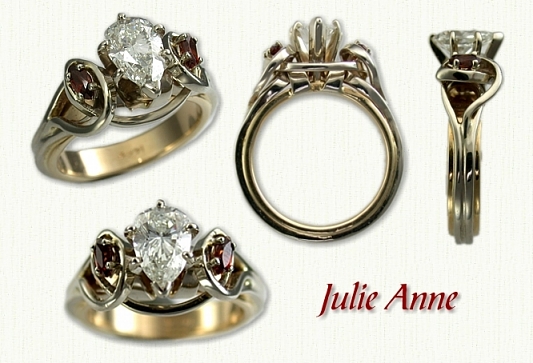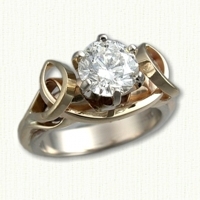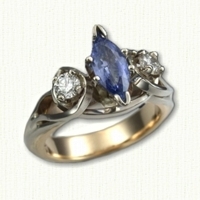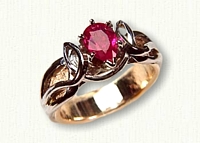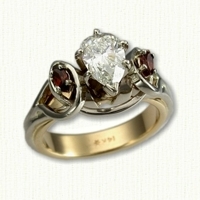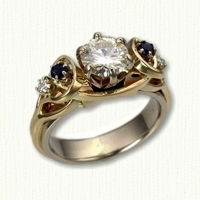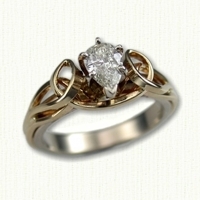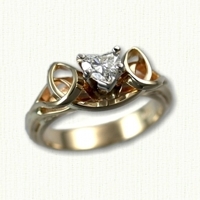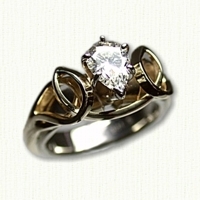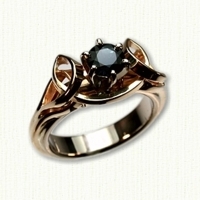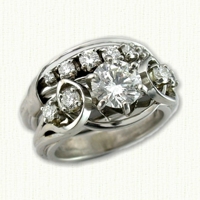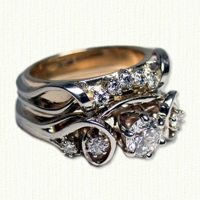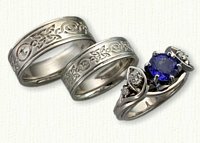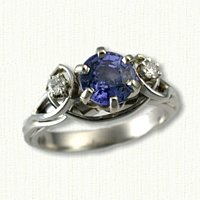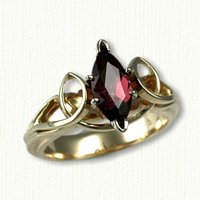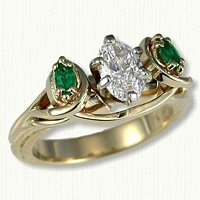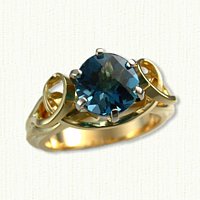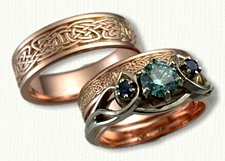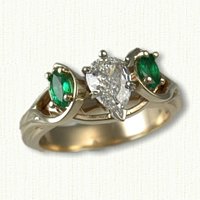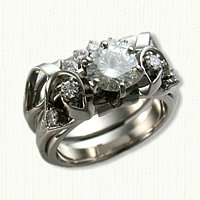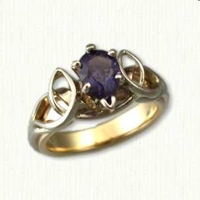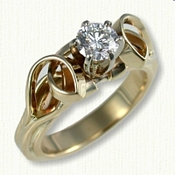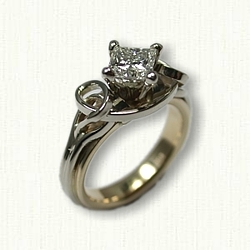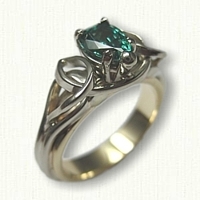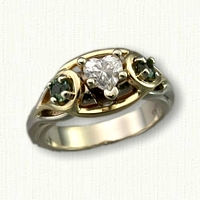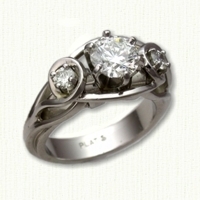 ---
Julie Anne Reverse Cradles
With a Reverse Cradle, the removable wedding band sits inside
which allows you to wear the set or just the wedding band.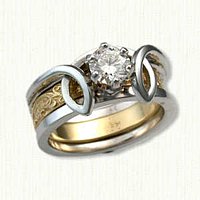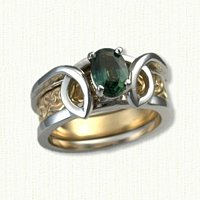 ---
Description: The 'Julie Anne' is an intricate mounting which may be ordered in either a single metal or two tone. This style is available in 14kt, 18kt Yellow gold and platinum ( pricing ). **When ordering two tone please specify shank color and knot work color**. Most any size and shape gemstone may be used.



Notes: Recommended stone sizes run from .75ct to 1.50ct.
Recommended stones include diamond, ruby and sapphire as these are the most durable.
The appearance of your ring may be slightly different depending on finger size and choice of center stone.
Matching Durrow Knot Wedding Bands sold separately.

Call 1-888-727-8266 or Email Us for Pricing, Available Stones or to Place an ORDER.
Custom items are non-returnable. Prices subject to change without notice.